Description
This small piece of equipment is perfectly designed to fit cylindrical 1" push camera heads and extend its potential.
Affordable and adjustable, the drain camera skid holds the camera head lifted up inside the pipe to protect the camera lens from getting dirty. Additionally, it protects the camera head from damage when navigating tight 90° elbows and P-Traps.
Manufactured out of sturdy composite nylon, this skid integrates an adjustable design, allowing the extensions to be easily attached with the simplest tools to the basic setup, thus expanding its usefulness in different inspection situations and pipe diameters.
The drain camera skid consists of three main parts: the basic skid for a 4" pipe diameter and two add-on attachments for a 6" to 7" diameter and for an 8" to 10" pipe diameter. The skid is attached to the camera head by putting it on and securing the bolts with a hexagonal wrench. Its non-slip design firmly grips the camera head without covering the field of view or hindering the flexible spring.
Simple and affordable, our universal sewer camera skids extend the lifetime of your camera heads and make drain inspections easy and efficient. Specifically designed for our VIPER Push Cameras and compatible with any 1" cylindrical inspection push camera head.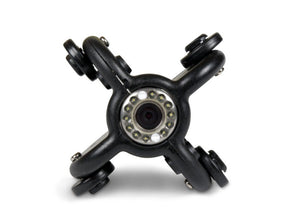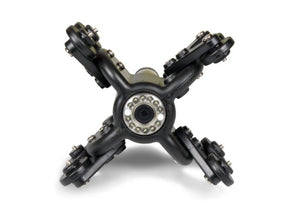 1" Sewer Camera Skid Set