Description
HD Borescope Camera with ED-Cam monitor is a versatile, stand-alone control unit with high-tech characteristics, enabling you to perform quick, efficient inspections and obtain highly informative reports for easy problem identification.
The unit is equipped with a color LCD display, a high-resolution CCD camera chip, and a universal coupler that allows you to connect virtually any type of rigid or flexible optical borescope. The setup is very easy and takes only seconds – the borescope is attached to the C-mount video camera, aligning the CCD video chip with the control unit.
You then can perform inspections and capture them as either JPEG images or MPEG4 videos, add voice comments, and save all the data to a micro SD memory card or transfer them to your laptop for future analysis. The system offers intuitive operation by means of an IR remote or intuitive control buttons on the unit, which you can hold in your hands, put on a folding stand, or hang on the hook.
ED-Cam II features a compact, extremely portable design that offers you a greater choice of applications and flexibility in inspections. The unit operates on a rechargeable battery that allows you to record inspection for up to 4 hours without interruption.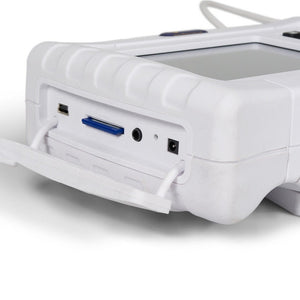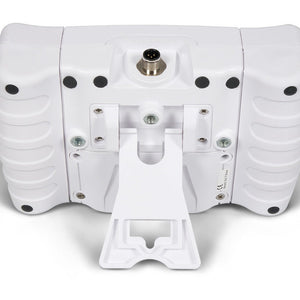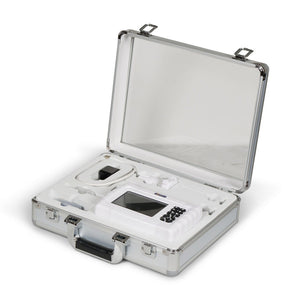 CCD Camera with Monitor for Rigid and Flexible Borescopes