Description
Portable Flexible Fiberscope 4.8mm(0.19"), and 8.5mm(0.33") diameter - 460mm (18 inch) or 910mm (35.8 inches) working length.

Medit's Portable Flexible Fiberscopes feature one-handed operation allowing your other hand to do the work, a rugged and water, and oil resistant, and either 4.8mm(0.19), or 8.5mm(0.33") diameter insertion probes which are 460mm (18 inches) or 910mm (35.8 inches) long. These units also feature a 7,400-pixel image bundle, with a xenon light bulb to illuminate the inspection area, and a manual focus to adjust your image. Power is provided via 2 AA batteries, and accessories include an aluminum carrying case, optional 70, 90, or 120-degree mirror angled tips, different angles of view, or hard to access inspection areas. Great for automotive, aircraft, marine, locksmith, plumbing, and machine or casting inspections.

Medit Portable flexible fiberscope fast facts:

Inspect and explore inaccessible areas using one-hand operation.
Clearly focus on objects as close as 1.2 inches to 15 inches away.
Mirror adapter 70, 90, 120° view for various angled viewing add even more inspection value.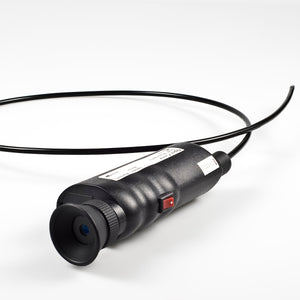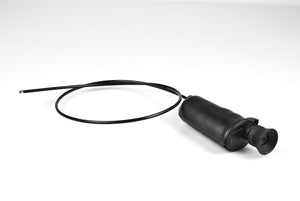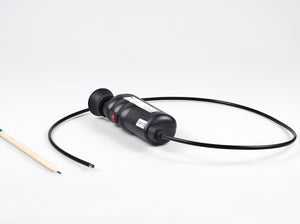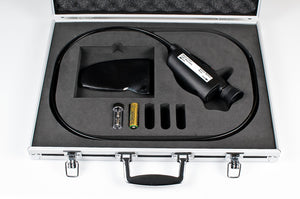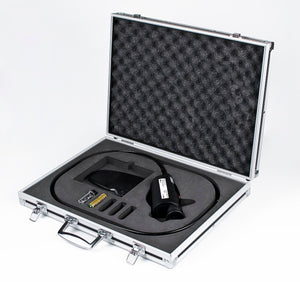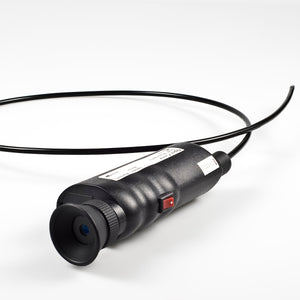 Portable Flexible Fiberscope