Description
The DUCT-SCAN MICRO is a professional duct inspection device with a remotely rotatable HD camera head attached to a dropdown cable to examine air channels, chimneys, and flues thoroughly.
The whole system is fully portable and easy to carry around and operate.
The DUCT-SCAN MICRO can be supplied with either dual-view, or pan-and-tilt camera heads.  The Dual View head has built-in front and rotatable side cameras. The Pan-and-Tilt head will pan side to side at least 90 degrees in each direction, and you can also spin the camera head in a full 360-degrees circle enabling you to survey the entire surface of the inspection area fully.

The control box is weatherproof and has a protective sunshield over an 8.0" color HD IPS LSD monitor. Pre-installed options include video and image capture directly to a USB memory stick, a microphone, and a rechargeable battery for portable use. Switching between the camera signals is controlled via a simple dial, and the image can also be switched during live video recording.

The system comes with a 65 feet (20 meters) flexible dropdown cable that is stored inside the unit's body.

DUCT-SCAN Micro duct camera has been designed to be robust and easy to use, featuring the latest imaging technology to make inspections effortless and thorough, and they come with a 1-year manufacturer's warranty.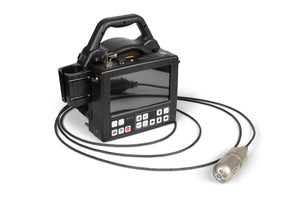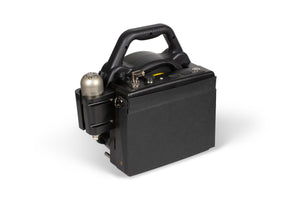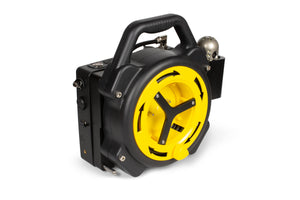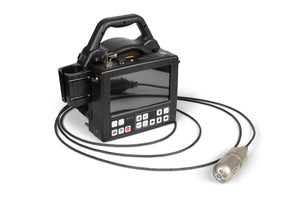 Duct Inspection Camera DUCT-SCAN MICRO